Surat: 
A family from Andhra Pradesh has come forward to identify the child who was raped, horribly tortured and murdered in Surat earlier this month. The shocking case was one of the several that sparked nationwide protests over the weekend.   
The girl's parents have arrived in Surat and will soon undergo a DNA test, said Surat police chief Satish Sharma. The child had gone missing in October last year, the police said. Her parents had filed a missing person report with the state police, but it was not suspected that she would be found so far from home.
The parents identified the girl from the photos tweeted by the Surat police yesterday. The police had gone public with the appeal on Twitter after no one came forward to identify the child even after 10 days.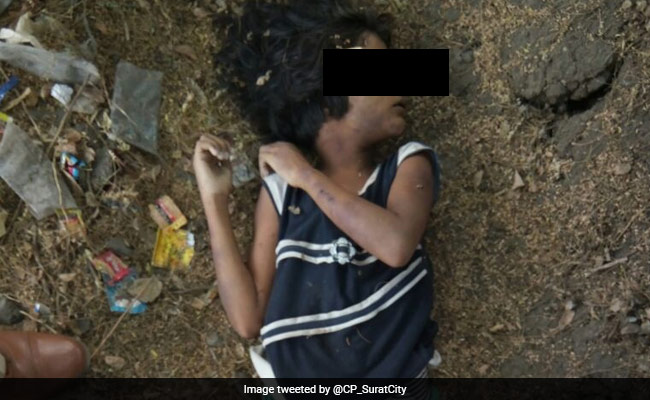 The body of the child, covered in more than 80 injuries, was found on April 6 in Surat.
Initially, she was thought to belong to one of the many migrant families from Bengal or Odisha who come to work in the city. The police widened their search zone after they drew a blank despite collaborating with their counterparts in the neighbouring states.The body of the child, covered in more than 80 injuries, was found on April 6, in a desolate spot near a cricket ground. Postmortem report indicated that she had been raped and violated with wooden objects. She was later strangled and smothered, the report said.  
The doctors said the injuries indicated that the child had been kept captive for days and tortured before being murdered. The police suspected that the body was taken to the desolate spot and dumped to avoid detection.